News Flash!! ~ 5 month old female puppy
Ready to go home NOW!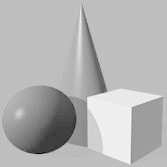 "Dicie"
We've had a change of plans for this lovely brown pick female puppy we call Dicie from our Abby & William litter ~ She was born Dec 12, 2017 (5 months old). Dicie has had all of her puppy vaccinations, rabies and is micro chipped. She is clear by parentage for DM, EIC & PRA will come with extensive guarantees.
Will not ship must be picked up at our kennel in Dover PA. Ready to go home now!
Email for FMI & Price: info@longmeadowkennels.com
Sire: Penrose Billy Hot Rocks
Call name: "William"
DOB: January 2014
Color: Brown
Height: 24 Inches at the shoulder
Weight: 80 Pounds
OFA Hips: CB-11116G33M-VPI = Good
OFA Elbows: CB-EL2913M33-VPI = Clear/Normal
OFA Eyes: CB-EYE891/33M-PI= Clear/Normal
OFA Patella: CB-PA123/33M/P-VPI = Clear/Normal
OFA Cardiac: CB-ACA5/33M-PI = Clear/Normal
Paw Prints Genetics DNA – Lab # 18168
Degenerative myelopathy SOD1 WT/WT Normal (clear)
Ectodermal dysplasia PKP1 WT/WT Normal (clear)
Exercise-induced collapse DNM1 WT/WT Normal (clear)
Progressive retinal atrophy, Progressive rod-cone degeneration PRCD WT/WT Normal (clear)
William (sire)
Abby (dam)
Dam: Longmeadow Chesastar's Abby Road
Call Name: "Abby"
DOB: 02/04/2015
Color: Brown
Weight: 68 pounds
OFA Hips = CB-11224G25F-VPI Good
OFA Elbows = CB-EL3004F25-VPI Normal
OFA Eyes = CB-EYE971/26F-VPI Clear
Paw Prints Laboratory #: 18169 ~ Cert Date: May 12, 2016
This canine's DNA showed the following genotype(s): Disease Gene Genotype Interpretation
PRA = Progressive retinal atrophy, Progressive rod-cone degeneration PRCD WT/WT Normal (clear)
EIC = Exercise-induced collapse DNM1 WT/WT Normal (clear)
DM = Degenerative myelopathy SOD1 WT/WT Normal (clear)
ED/SFS = Ectodermal dysplasia PKP1 WT/M Carrier
For more info email us at > info@longmeadowkennels.com